PPK Valpovo d.o.o. is a company with a tradition of more than half a century. Long-term market presence, technological knowledge and dedication have resulted in positioning the company among the largest and best in Croatia in the segment of agri-food business.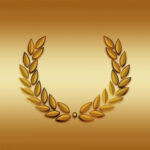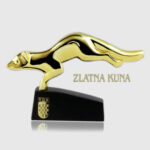 We are a company whose success is recognized by the consumers through the top quality of all of our products and services, and by our partners through the satisfaction with our long-term cooperation based on centuries of tradition of the hard-working and honest Croatian farmer and based on the principles of sustainable development.
Our competitive advantage is our own source of raw materials and a closed-loop production system, strict control of raw materials and implementation of the HACCP system in all stages of the value chain, modernized production facilities, tradition and generations of knowledge and experience of our employees, transformed into high-quality products with a recognizable name.
Company name: Poljoprivredno prehrambeni koncern Valpovo limited liability company
Abbreviated company name: PPK VALPOVO d.o.o.
Registered office and address:  Antuna Branka Šimića 27, HR-31550 Valpovo
Primary activity: Mixed farming
Legal form: Limited liability company
Founder: Stipo Matić
Court of registration and Court Register Number (MBS): Commercial Court in Osijek, 030009755
Personal identification number (PIN):12875096243
Registration Number (MB): 03034429
Company's share capital: HRK 19.650.000,00 paid in full
Management:
Ivan Malić – Chairman of the Management Board
Slaven Mijatov – Member of the Management Board
Chairman of the Supervisory Board: Marko Rašić
IBAN:
Zagrebačka banka d.d.
HR4423600001101222051
SWIFT: ZABAHR2X

Agram banka d.d.
HR 9624810001123000941
SWIFT: KREZHR2X

Hrvatska poštanska banka d.d.
HR3523900011101086690
SWIFT: HPBZHR2X

As our business expands, we are in constant search for experts in our business domain. Please send a job application to our e-mail address and we will gladly consider it when creating a new position in your area of expertise. You can send your application and your CV to the e-mail addressvalpovo-ppk@ppkvalpovo.hr